This week's Target Deals!
Splenda Nectresse 40 ct box $3.29 - $3.49 ( price cut thru 10/27
Use the $1/1 Nectresse Sweetener target cpn HERE
PLUS
Use the $2/1 Splenda Nectresse Natural No Calorie Sweetener cpn from 9/30SS
Final Cost .29 - .49 Awesome!
Hormel Chili with Beans $1.29 - $1.59
Use the $1/2 Hormel Chili product pn from 9/9SS
Final Cost as low as .79 each!
Jell-O Gelatin or Pudding 4pk $1.99
Use the $1/1 Jell-O ready to eat Target cpn HERE
Final cost .99
Old El Paso Seasoning Packets .79
Use the .50/1 Old El Paso product cpn HERE - use zip 90210
or use the .60/3 cpn from 9/9SS
Final cost as low as .29 each!
Buy 2 Dr. Scholl's for Her Insoles ( prices starting around $7.99)
Use the $5/2 Dr. Scholl's or Dr. Scholl's for HER shoe insoles or devices Target cpn HERE
PLUS
Use 2 $3/1 Dr. Scholl's For Her Insoles cpn from 9/16SS
Pay $4.98
Get back a $5 Target Gift Card
Final Cost FREE!
Scrubbing Bubbles Total Kitchen cleaner with Fantastik 11oz $2.66 - if your store carries this product
Use the $1/1 Scrubbing Bubbles Total Kitchen Cleant Target cpn HERE
PLUS
Use the $1.25 Scrubbing Bubbles cpn HERE
OR
Use the $1/1 cpn from 8/26SS or .50/1 cpn HERE
Final cost as low as .41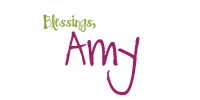 Baby Alive Baby Wanna Walk $44.99 ( price cut through 10/27
Use the $5/1 Baby Alive My Baby Alive Doll or Baby Alive Wanna Walk Doll cpn from HERE
Final cost $39.99 ( this sales regularly from $54.99)