DailyWorth is a free daily personal finance email for women. It delivers practical tips, empowering ideas, and the occasional kick in the pants. DailyWorth tips cover self worth, net worth, saving, spending, earning, investing, taxes, entrepreneurship, financial feminism, and much more.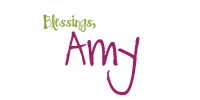 I think the DailyWorth is a great way to help women with Financial advice. It's a FREE newsletter! I love having the ideals to help with financial issues
Head on over here to signup for your FREE newsletter!