The Madison County Extension Office will be holding a Recipe/Coupon Day on November 5th, opening @ 7am!
.This year they will have new cookbooks, recipes and coupons, some they have never had before Kansas City Steak Cookbooks. Perdue Chicken Cookbooks and Jiffy Mix Cookbooks. We also have recipes, which include: Dole recipes, pork recipes, beef recipes, recipes using Karo Syrup and Argo cornstarch, and more. Coupons from Red Star Yeast, Diamond Foods, Budding, Newman's Own, and we are expecting more!! Corbin's Cooking will be here to demonstrate the use of their sauces and Cabot Cheese has promised samples and recipes!! The doors open at 7 am on November 5th. Be one of the first in line!!! Some supplies are limited.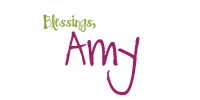 Also they will have a total of $10,000 worth in manufactuer coupons!! 250 individuals have the possibility of walking away with $50 - $70 worth of coupons! They will also be handing out door prizes.
First come First serve!!