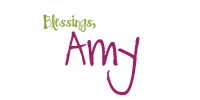 Head on over to York Photo to score 60 FREE 4x6 prints! You will have to pay shipping which is $3.74 which makes each print .06 - which is pretty good! Use the code 60PRINTS
And another option you could do is 60 FREE 4x6 collage prints! You can customize with text, borders, and you can have as many as 6 photos in the 4x6 collage!
What a great way to make Christmas cards!!!
Head on over here to create yours!!
This offer expires 10/31