If you havn't already started using Swagbucks now is a great time, so you can earn some gift cards for Christmas!
You can read my Swagbucks tutorial HERE
Swagbucks is a search engine similiar to Google. Except with Swagbucks you will randomly win Swagbucks!!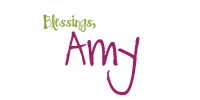 It is easy and COMPLETELY FREE! I have been using it OVER 2 years and have earned several Gift Cards! For only 450 Swagbucks you can redeem it for a $5 Amazon Card!!!
Head on over here to signup!