This week's Country Mart Deals!
Red Gold Mega Sale - MUST BUY 10 items to receive the sale price!
Red Gold Ketchup 24 oz ..59
Red Gold Salsa .69
Red Gold Diced Tomatoes .19
Red Gold Tomato Sauce .29
Red Gold Tomato juice .69
Red Gold Sloppy Joe Sauce .49
Red Gold Tomatoes 28 oz .79
Red Gold Tomatoes 15oz .29
Ground Beef $1.79 lb sold in 10lb rolls
10lb Russet Potatoes $1.99
Prairie Farms Sour Cream and Dips $1.19
Use Assorted coupons from HERE
Final cost as low as .19 each!
Best choice 5lb Flour $1.19 each
Smucker Jelly 32 oz $1.69
Use the .35/1 cpn (dbl) or $1/2 from 11/4RP ( value depends on which cpn you received)
Final Cost as low as .99
Del Monte Green Beans .79 each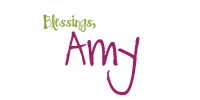 Use the .50/4 (dbl) cpn from HERE
Final cost .54 each