If you havn't already you still can grab a FREE ONE YEAR membership to the Coupons.com Saving Club.
Not sure what the coupons.com Savings Club is all about??? The Savings Club offers printable coupons that are ONLY available to the Savings Club Members. Sometimes the coupons are a higher value than the regular coupon or they are exclusive coupons. AND right now you can grab a FREE one year membership when you use the code BIRTHDAY ( in all caps) at checkout.
One of the coupons I seen was a $3/1 Kingsford Charcoal!!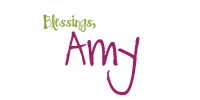 You will have to put in your credit card info but you can cancel before the year is out if you do not want to stay with the Savings Club. Buy trying out this one free year you are savings $30.00!!
Head on over here to signup!