It is a new year and one of the things you might want to do this year is use coupons more!
I have been couponing almost 4 years and saving money never gets old! Just like today I saved 65%! LOVE IT!!!
I am offering Coupon Parties once again!
What is a Coupon Party? If you have a few friends or family who are wanting to learn how to coupon you can have a coupon party in your own home. Coupon Parties are more one on one.
I will come to your home and teach you and your guests how to coupon. I use a powerpoint presentation, ( so I would need a wall to shine my projector on) and everything is completely visual. I also go over different ways to organize your coupons and how to stockpile. I use lots of pictures, which is always helpful. The class last about 2 hours depending on how many questions I get.
I have setup a pricing schedule so you can host a small or large party. This is new for 2013 so here is the info....
5 - 9 people - $15 per person
10 - 14 people - $12 per person
15 people of more $10 per person
How you host the party is totally up to you.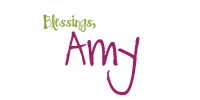 If you are interested in booking a party please email me @ blessingsncouponing@hotmail.com